The EPN usually takes advantage of European and international conferences attended by the majority of its participants to meet once to twice a year. The EPN also aims at proposing PNI-themed symposia at these conferences.
!NEW! The EPN now organizes webinar series on PNI topics to try and maintain interaction and exchange between EPN members. Please contact us if you would like to attend this seminar.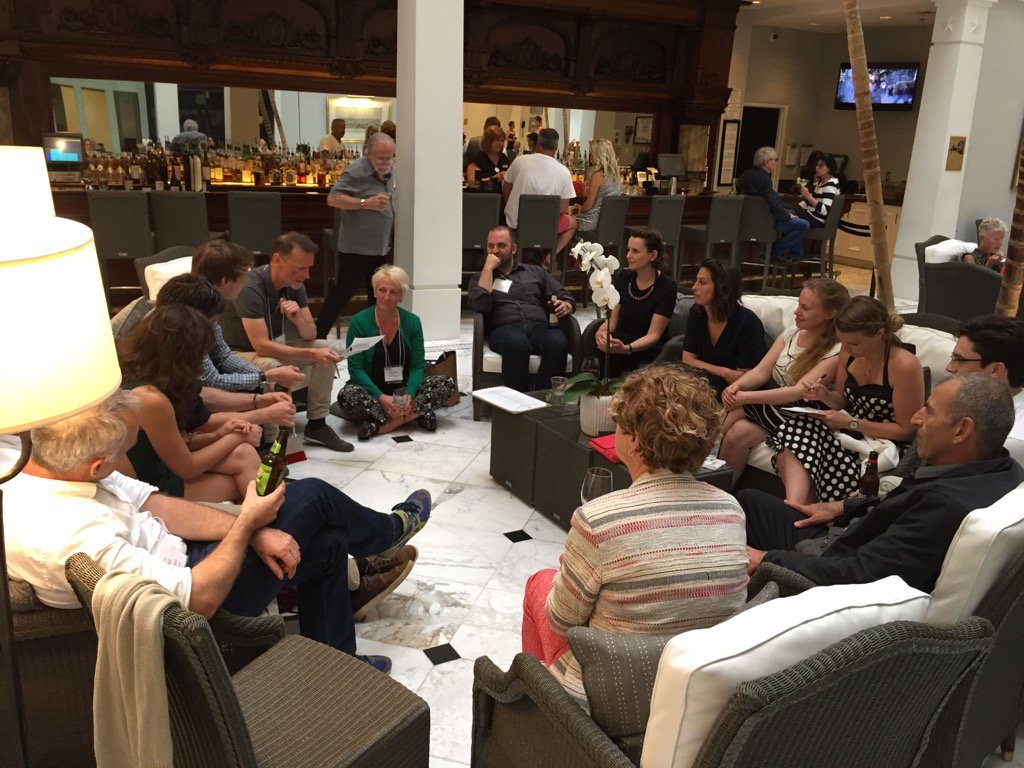 EPN webinar series
EPN webinar series on interoception (winter 2020)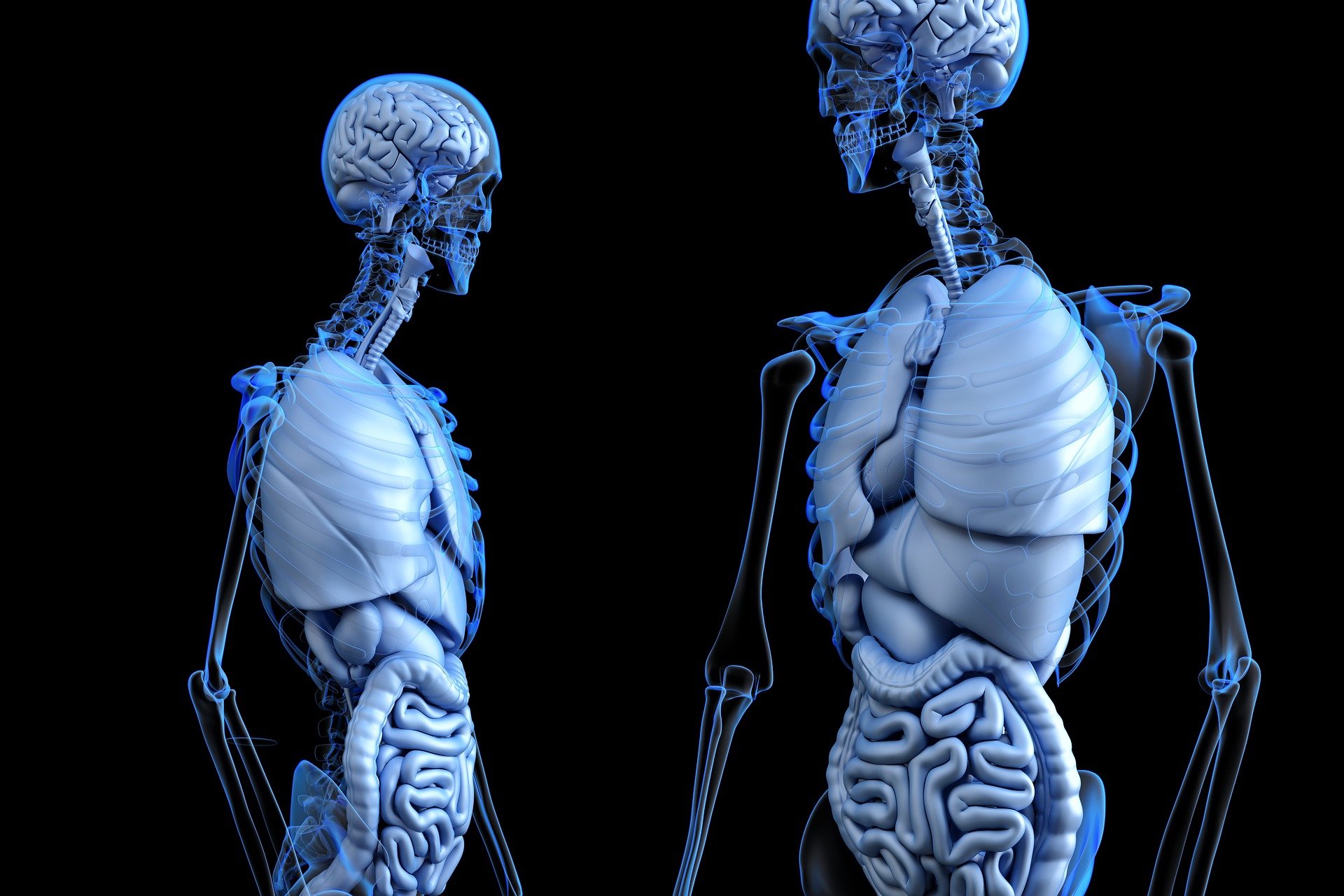 Rationale: Interoception is today considered as the sense of the internal state of the body that is distinct from exteroception, the sensitivity to external stimulation, and proprioception, the sense of the position and movement of body parts. Hunger and satiety are bodily states that have long been considered to involve interoception and can now be explained in quite mechanistic detail. Pain as an unpleasant sensory and emotional experience and indicating potential tissue damage is another modality for which many detailed explanatory mechanisms have been put forward. Finally, the study of feelings related to emotions and that of cognition are now also putting forward explanations involving interception. Given that inflammation reflects an altered internal state of the body and that the study of the effects of inflammation on behavior, emotion, mood and cognition is one of the main interests of our community, we propose a series of webinars focusing on interception from different points of view.
Background: In the early 20th century, Charles Sherrington coined the term "interoceptive" to refer to the internal bodily surfaces, for example of the gastrointestinal tract, proposed that it is "adapted to chemical agencies" (Sherrington, The integrative action of the nervous system, 1906, p. 317). Bud Craig, in the early 21st century, made a plea, based on neuroanatomical observations, to expand the notion interoception to correspond to the sense of the physiological condition of the body that gives rise to feelings (Craig, Nat. Rev. Neurosci., 2002; 2009). This then allowed Antonio Damasio to incorporate interoception into his somatic marker hypothesis driving feelings and cognitive processes (Damasio and Carvalho, Nat. Rev. Neurosci., 2013). Finally, interoceptive input has been proposed to be subject to predictive processing and that errors in this processing play a role in mental disorders (Barrett and Simmons, Nat.Rev. Neurosci., 2015).
Barrett, L; F. and Simmons, W. K., Interoceptive predictions in the brain, Nat. Rev. Neurosci., 2015 Jul; 16(7):419-29. doi: 10.1038/nrn3950.
Craig, A. D., How do you feel? Interoception: the sense of the physiological condition of the body, Nat. Rev. Neurosci., 2002 Aug; 3(8):655-66. doi: 10.1038/nrn894.
Craig, A. D., How do you feel–now? The anterior insula and human awareness, Nat. Rev. Neurosci., 2009 Jan; 10(1):59-70. doi: 10.1038/nrn2555.
Damasio, A. and Carvalho, G. B., The nature of feelings: evolutionary and neurobiological origins, Nat. Rev. Neurosci., 2013 Feb; 14(2):143-52. doi: 10.1038/nrn3403.
Sherrington, C. S., The integrative action of the nervous system, 1906, New Haven, Yale University Press.
Program:
The program will start off on Dec 10, 2020 with a session attempting to give a broad overview of the role of interoception in sickness behavior after detection of bacterial fragments in animals, from their least complex forms to human beings. The second session on Jan 28, 2021will address the role of adipose molecules in signaling health and disease. The series will end with a session on Feb 11, 2021 covering interoception-related issues that may be relevant for clinical practice.
Dec 10, 2020: 3-5 PM CET (UTC+1)
A vague feeling inside, a putative phylogeny of interoception applied to microbial detection: Jan Pieter Konsman (CNRS Aquitaine Institute for Cognitive and Integrative Neuroscience, University of Bordeaux, France)
An interoceptive predictive coding perspective on sickness behavior: Julie Lasselin (Department of Clinical Neuroscience, Karolinska Institute, Stress Research Institute, Department of Psychology, Stockholm University, Sweden)
Jan 28, 2021: 3-5 PM CET (UTC+1)
IL-6 and leptin: humoral mediators that signal from the periphery to the brain: Christoph Rummel (Department of Veterinary Physiology and Biochemistry, Justus-Liebig-University Giessen, Germany)
Adiponectin: a message of health? Giamila Fantuzzi (Department of Kinesiology and Nutrition, University of Illinois at Chicago, USA)
Feb 11, 2021: 3-5 PM CET (UTC+1)
Anxiety and Fears in critically ill patients: Tarek Sharshar (Department of Neuro-Intensive Care Medicine, Sainte-Anne Hospital, Paris-Descartes University, Paris, France)
Inflamed depression: Effects of immune manipulation on mood, motivation and cognition: Neil Harrison (Cardiff University Brain Research Imaging Centre, Cardiff University, Cardiff, UK)
Next EPN round-tables
tba
Previous EPN round-tables
March 2020
At the 40th European Winter Conference on Brain Research (EWCBR), Les Arcs, France
July 2019
At the PNIRS/GEBIN meeting, Berlin, Germany
March 2019
At the 39th European Winter Conference on Brain Research (EWCBR), Les Arcs, France
January 2018
At the 38th European Winter Conference on Brain Research (EWCBR), Villars sur Ollon, Switzerland
 
June 2017
At the 24th annual scientific meeting of the PsychoNeuroImmunology Research Society (PNIRS), Galveston, Texas, USA
 
June 2016
At the 23rd annual scientific meeting of the PsychoNeuroImmunology Research Society (PNIRS), Brighton, United Kingdom
 
 
Next PNI-themed symposia proposed by the EPN
tba
Previous PNI-themed symposia proposed by the EPN
At the 40th European Winter Conference on Brain Research (EWCBR)
Villars-sur-Ollon, Switzerland, March 7-14 2020
Interdisciplinary perspectives on stress, threat and adversity 1: From experimental tools to translation

Chair: Sigrid Elsenbruch & Harald Engler (University Hospital Essen, Germany)
Speakers: Jan Pieter Konsman (CNRS UMR 5287, University of Bordeaux, France), Harald Engler (University Hospital Essen, Germany), Sigrid Elsenbruch (University Hospital Essen, Germany), Eva Kosek (Karolinska Institutet, Stockholm, Sweden)
Pain mechanisms and therapies: neuronal coding, plasticity and novel regulators

Chair: Annemieke Kavelaars (MD Anderson Cancer Center, Houston, USA) & Niels Eijkelkamp (University Medical Center Utrecht, Netherlands)
Speakers: Liam Browne (University College London, UK), Shafaq Sikandar (University College London, UK), Annemieke Kavelaars (MD Anderson Cancer Center, Houston, USA), Niels Eijkelkamp (University Medical Center Utrecht, Netherlands), Cobi J. Heijnen (MD Anderson Cancer Center, Houston, USA)
Interdisciplinary perspectives on stress, threat and adversity 2: Consequences, risks and treatment

Chair: Mats Lekander (Karolinska Institutet & Stockholm University, Sweden)
Speakers: Katja Fall (Örebro University, Sweden), Fang Fang (Karolinska Institutet, Stockholm, Sweden), Unnur Valdimarsdóttir (Iceland University, Iceland), Elin Lindsäter (Karolinska Institutet, Stockholm, Sweden), Henrik Børsting Jacobsen (Oslo University Hospital, Norway), Shireen Sindi (Karolinska Institutet, Stockholm, Sweden)
Immune-brain interactions in Mice and Men

Chair: Neil Harrison (Cardiff University, UK)
Speakers: Christoph Rummel (Justus-Liebig-Universität Gießen, Germany), Neil Harrison (Cardiff University, UK), Simon Cervenka (Karolinska Institutet, Stockholm, Sweden), Mats Lekander/Kristoffer Månsson (Karolinska Institutet & Stockholm University, Sweden), Giada De Palma (McMaster University, Hamilton, Canada)

Immune influences on behavior

Chair: Anna Andreasson (Karolinska Institutet & Stockholm University, Sweden)
Speakers: John Axelsson (Karolinska Institutet & Stockholm University, Sweden), Serguei Fetissov (University of Rouen, Rouen, France), Anna Andreasson (Karolinska Institutet & Stockholm University, Sweden), Martin Jonsjö (Karolinska Institutet, Stockholm, Sweden), Bianka Karshikoff (Karolinska Institutet, Stockholm, Sweden), Leonie Balter (Stockholm University, Sweden)
At the 39th European Winter Conference on Brain Research (EWCBR)
Les Arcs, France, March 17-23 2019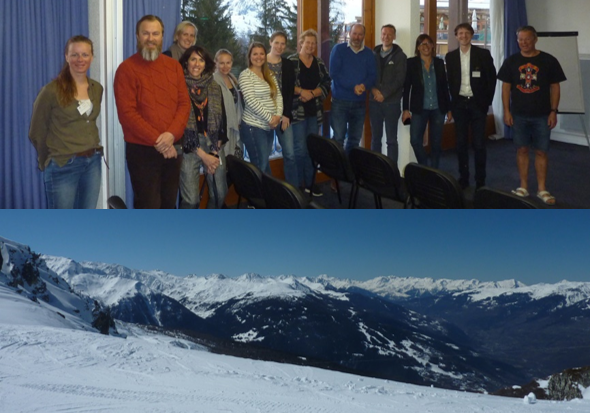 Motivational perspective of fatigue and sickness
Chair: Julie Lasselin (Stockholm University, Stockholm)
Speakers: Marieke van der Schaaf (Radboud University, Nijmegen), Julie Lasselin (Stockholm University, Stockholm), Leonie Balter (University of Amsterdam, Amsterdam), Tamara Lacourt (MD Anderson Cancer Center, Houston), John Axelsson (Stockholm University, Stockholm), Mats Lekander (Stockholm University, Stochkolm)
 
Top-down regulation of the immune system
Chair: Nicolas Rohleder (Friedrich-Alexander-University of Erlangen-Nürnberg, Erlangen)
Speakers: Rainer Straub (Universität Regensburg, Regensburg), Nicolas Rohleder (Friedrich-Alexander-University of Erlangen-Nürnberg, Erlangen), Manfred Schedlowski (University Hospital Essen, Essen), Asya Rolls (Technion – Israel Institute of Technology, Haifa)
 
Peripheral immunity in neurocognitive, mental and somatoform disorders
Chair: Marco Cosentino (Insubria University, Varese)
Speakers: Marco Cosentino (Insubria University, Varese), Franca Marino (Insubria University, Varese), Martin Jonsjö (Karolinska Institutet, Stockholm)
 
Role of the microbiome and nutrition in eating, mood and cognitive disorders
Chair: Christoph Rummel (Justus-Liebig-Universität Gießen, Gießen) and Sophie Layé (University of Bordeaux, Bordeaux)
Speakers: Anna Andreasson (Stockholm University, Stockholm), Serguei Fetissov (University of Rouen, Rouen), Christoph Rummel (Justus-Liebig-Universität Gießen, Gießen), Sophie Layé (University of Bordeaux, Bordeaux)
 
Immunological underpinnings of changes in nervous system structure and function
Chair: Jan-Pieter Konsman (University of Bordeaux, Bordeaux) and Mats Lekander (Stockholm University, Stockholm)
Speakers: Agnès Nadjar (University of Bordeaux, Bordeaux), Regien Schoemaker (University of Groningen, Groningen), Jan-Pieter Konsman (University of Bordeaux, Bordeaux), Neil Harrison (University of Sussex, Brighton), Paul Hamilton (University of Linköping, Linköping), Mechiel Korte (Utrecht University, Utrecht), Harald Engler (University Hospital Essen, Essen), Cobi Heijnen (MD Anderson Cancer Center, Houston)
 
Behavioral and neuro-inflammatory mechanisms contributing to pain
Chair: Annemieke Kavelaars (MD Anderson Cancer Center, Houston)
Speakers: Henrik Børsting Jacobsen (Oslo University Hospital, Oslo), Sigrid Elsenbruch (University Hospital Essen, Essen), Eva Kosek (Karolinska Institutet, Stockholm), Annemieke Kavelaars (MD Anderson Cancer Center, Houston)
 
At the 38th European Winter Conference on Brain Research (EWCBR)
Villars sur Ollon, Switzerland, January 27-February 3 2018
 
Recent insights into the central effects of the immune system
Chair: Julie Lasselin (Stockholm University, Stockholm)
Speakers: Neil Harrison (University of Sussex, Brighton), Jan-Pieter Konsman (University of Bordeaux, Bordeaux), Cobi Heijnen (MD Anderson Cancer Center, Houston), Annemieke Kavelaars (MD Anderson Cancer Center, Houston), Eva Kosek (Karolinska Institutet, Stockholm)
 
Dimensional perspectives on regulation of health-related behaviors
Chair: Mats Lekander (Stockholm University and Karolinska Institutet, Stockholm)
Speakers: Mats Lekander (Stockholm University, Stockholm), John Axelsson (Stockholm University and Karolinska Institutet, Stockholm), Moa Pontén (Karolinska Institutet, Stockholm), Karin Jensen (Karolinska Institutet, Stockholm), Isabel Ellerbrock (Karolinska Institutet, Stockholm)
 
Biopsychosocial modulation of health outcomes
Chair: John Axelsson (Stockholm University and Karolinska Institutet, Stockholm)
Speakers: Julie Lasselin (Stockholm University, Stockholm), Martin Jonsjö (Karolinska Institutet, Stockholm), Jeanette Tour (Karolinska Institutet, Stockholm), Kristoffer Månsson (Stockholm University, Stockholm), Shireen Sindi (Karolinska Institutet, Stockholm)